Training with Callum Dick (6th Dan – IOGKF)
Welcome to Goju Ryu Martial Arts Academy
Karate-do for adults and children, of all ages, in and around Glenrothes, Dundee and Edinburgh. Start learning Karate-Do, have fun and unlock a better you?
Kids classes are offered at our Glenrothes, Freuchie, and Edinburgh dojos. We offer classes for children as young as 7, but children can start at any age, and the program will take them right up to adulthood. Kids will benefit enormously from the positive teaching style.
Our training has many health benefits including:
Feeling more relaxed
Increasing you mobility and flexibility
Feeling generally more energetic
Improved concentration
Stress and anxiety reduction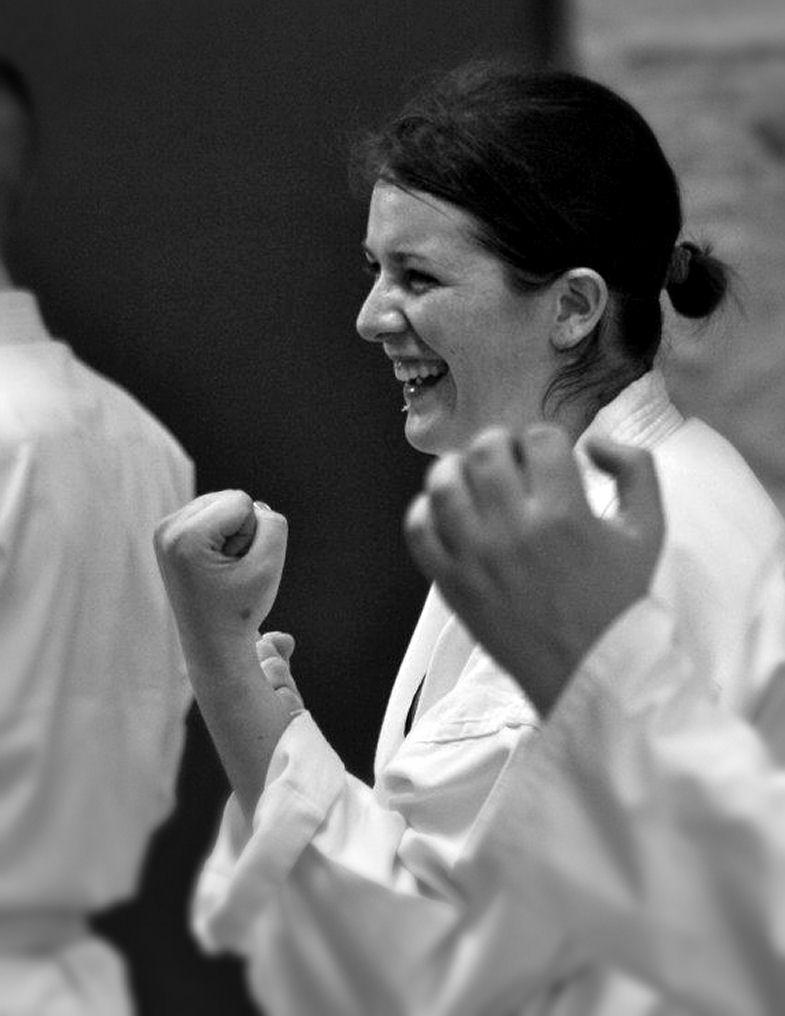 Expert Instructors
The head instructor at Goju Ryu Martial Arts Academy is Callum Dick 6th Dan, who is the highest graded IOGKF instructor in Scotland. There is also Senior instructor David Steel 4th Dan and Senior Instructor Jens Tilsner 4th Dan.
Fitness & Weight Loss
You do not need to have done martial arts before to start now. You can learn this traditional style in a non-competitive, non-judgmental environment, at one of our Dojos.
Fun!
Our 'Black Belt Excellence' program is a series of monthly worksheets that covers topics such as kindness, courage, and perseverance: all topics that are very much part of Goju Ryu training.
Improved fitness and flexibility
Better concentration and focus
Self-confidence and self-esteem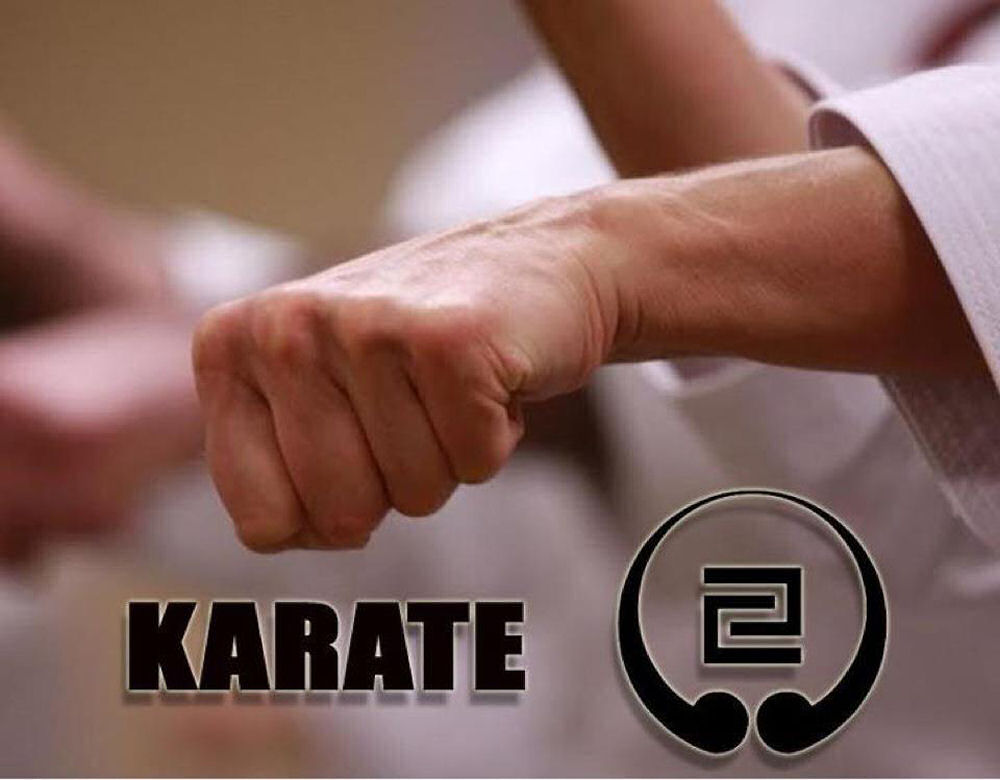 Suitable for all ages and abilities
Okinawa Goju Ryu Karate-Do is suitable for all ages and abilities, there are many students of Karate, Judo and Martial Arts who return to training later in life and have found this traditional method of training accessible and very beneficial for there physical and mental health. Goju Ryu training is based on Chinese White-Crane Kung-fu, Qigong(energy work) principles and Okinawan Tee, combined they have many health benefits.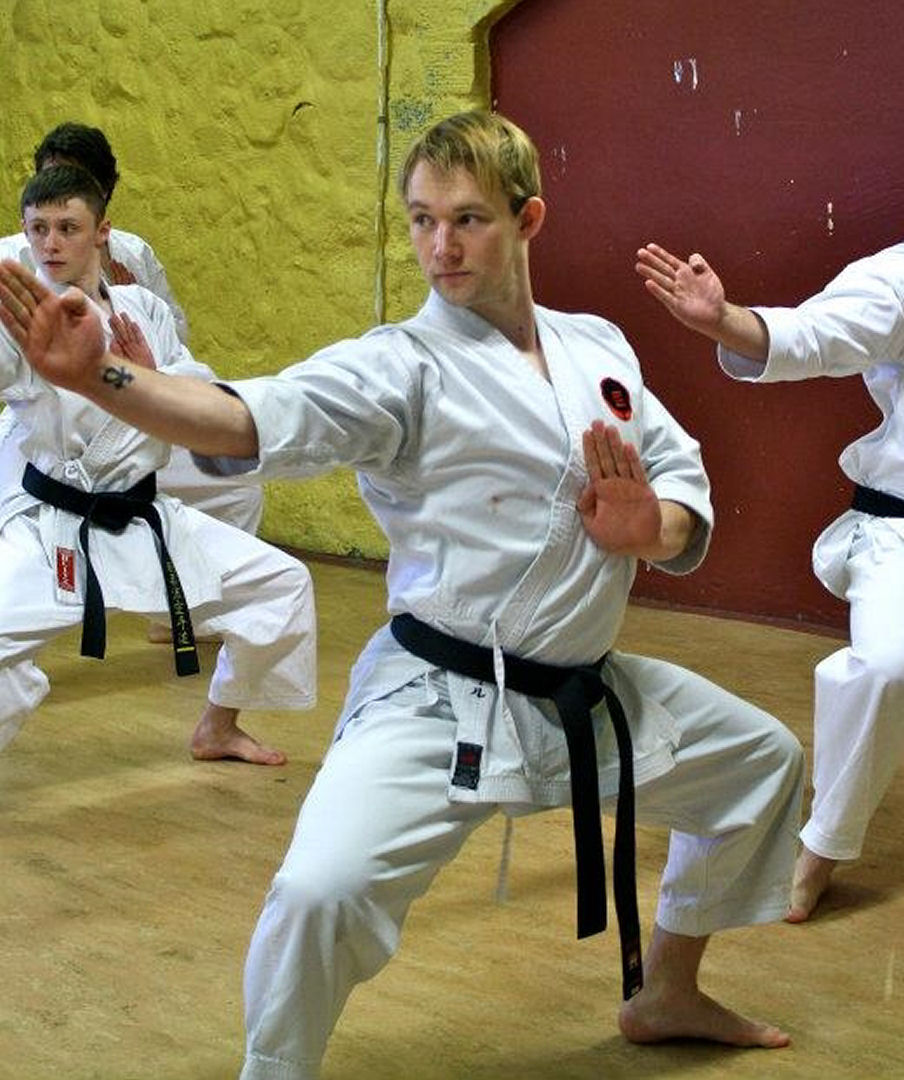 Weight Loss
Our training programmes are fun whilst getting you active.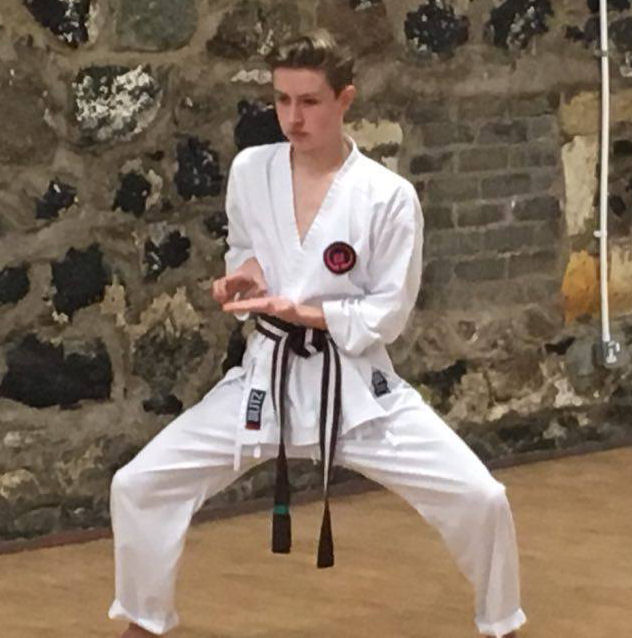 Self-confidence
We promote self-confidence and self-esteem.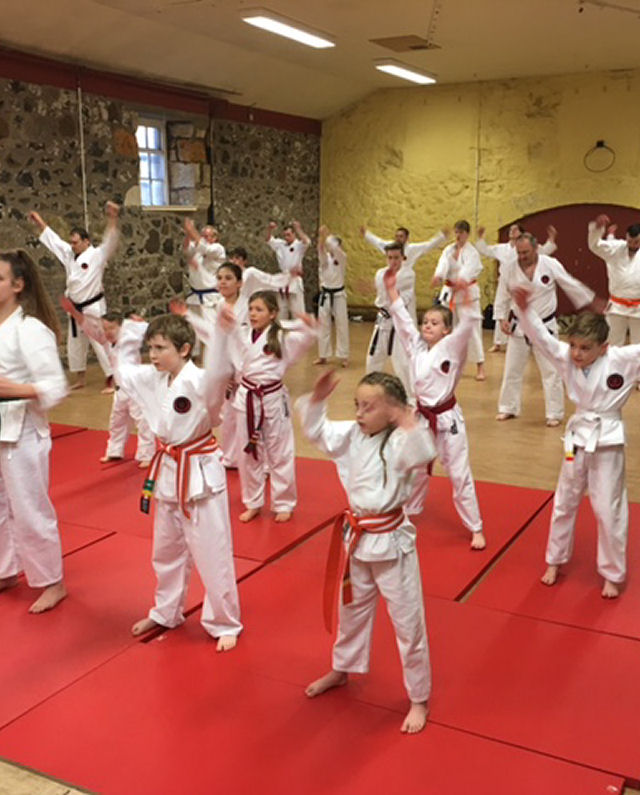 Fun
We work together across all ages and abilities and ALWAYS have fun.
Liz began training in Glenrothes in 2010, joining her son and husband who were already training.
"I eventually decided to take the plunge and give it a try after a bit of nagging from my family. I can honestly say I've never looked back – I was hooked after the first few classes. It has done wonders for my confidence, and I get a huge psychological benefit from training in such a positive atmosphere. Being able to train alongside my family is a real bonus too. My fitness levels have rocketed, and the core strength I've developed has made great improvements to a back problem I'd suffered with for years. I'd recommend it to anyone."
Drew began training in 2008, aged 5. His mum and dad train too, and he's been to lots of training camps and even visited Dojos in Canada and the USA! Here's what he wrote about Karate-do.
"I enjoy karate because it helps me to defend myself and it keeps me fit. It helps me get smarter because it uses my brain. It's a bit of a challenge but that means it is fun. My favourite thing is basics like kicks and punches but I really like hold downs. I really think sometimes if I will get to a Black Belt? I hope I will do it anyway."
Abbi began training in 2012. She has worked really hard and already had an opportunity to train with World Chief Instructor, Sensei Nakamura, when he visited Scotland.
"I am 9 years old and I have been training in the martial art of Karate for 1 year. During this short time, I have progressed from white belt to red/black and enjoyed every minute of this experience and journey towards black belt excellence. I train twice a week and practice at home. My strength and speed has increased, but most noticeable is my flexibility. I look forward to going to Karate, but most of all I have fun."
Prices from
as little as
£6.50 a class
We offer a range of courses and self-defence classes including Black Belt Training Course, Masters Training Course and Leadership Training Course.
Dojo's In and
around Fife
Dojo's in Glenrothes, Freuchie and Edinburgh.